I first met Susan Russell at the Stand for Compassion, a community response to the beating of two homeless men in Seattle's Occidental Park. Susan recorded a video interview with me, and then delivered a powerful speech to the crowd. I was impressed then by her openness with her personal story, and her passion for ending homelessness. My admiration for Susan has only grown as I've gotten to know her, and I'm grateful that she took the time to share more about her experience with homelessness and her inspiring advocacy efforts with us.
Susan is a Real Change vendor, advocate, Homeless Speakers Bureau member, and a 2014 Vendor of the Year. She is also a graduate of the Washington Low Income Housing Alliance's Emerging Advocates Program and a regular participant in the University District Conversation on Homelessness.  –Denise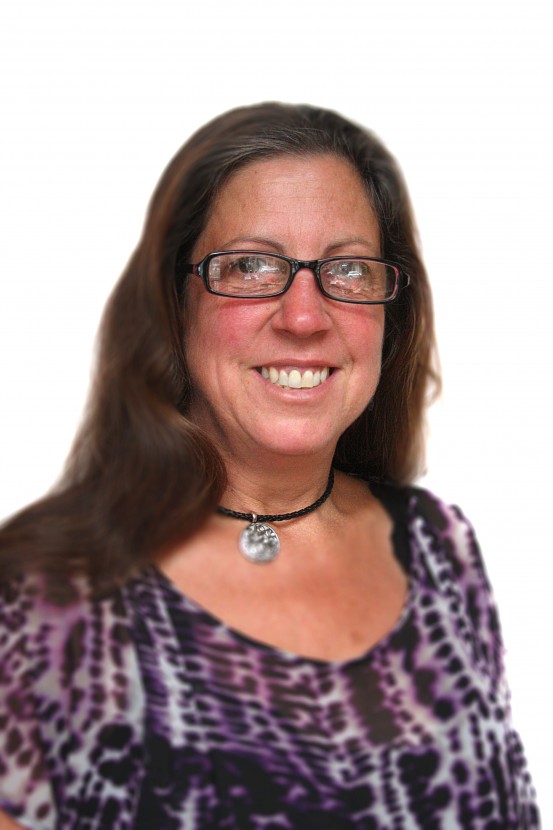 How do you define advocacy?
Advocacy is about educating those who don't know what's really going on. It is about having a voice with the goal to make change.
Why do you advocate for housing and an end to homelessness?
I advocate for housing and an end to homelessness because I've been homeless myself and I've struggled to find housing for years. During that time I've watched affordable housing disappear, and the people that are most impacted are the elderly, disabled, veterans, and people who have worked their whole lives but can't afford the high-end housing that's available. People are being priced out everywhere. I believe housing is a right and everyone should be able to afford it.
What methods do you use to advocate for housing and an end to homelessness?
I share my story with people to educate them about what's going on. As a vendor and member of the Real Change Homeless Speakers Bureau, I have the opportunity to interact with people throughout the community on a regular basis. Speaking up is crucial. I speak to legislators and city councilmembers whenever I can, and get involved to help make a better world.
What's your favorite advocacy success story?
I've been involved in several advocacy and organizing campaigns, and I also view my own story as an advocacy success. I believe that I have a responsibility to stand up for the poor, the sick and the homeless, and to work to end poverty.
The first time I advocated publicly was when I testified to Seattle City Council in July 2013 in support of people living in tent encampments. I had just gotten housing a week before, after being homeless on the street for more than six years, and I knew how important it was to have some type of housing. Even a tent is better than sleeping on the street. After testifying I felt like a huge weight had been lifted off me, and my story made a difference. The legislation lost by just one vote, but my testimony was heard. I was featured on the news that evening. Since then I've continued to be involved in advocacy and haven't stopped speaking up. You don't win every time, but you keep fighting for those who don't have a voice.
What challenges do you encounter in advocating for housing and an end to homelessness, and how do you overcome them?
Advocating for affordable housing is a challenge because big developers influence politics in a way that creates homelessness. That is a huge barrier to overcome. Ending homelessness shouldn't be as difficult as it has become. It just takes a whole lot of people coming together and the political will to make it happen. Big corporations could end homelessness today. Instead, they dodge paying their taxes, while they could be supporting the community.
What advice would you give to someone who is interested in advocating but doesn't know where to begin?
I would ask them what it is they would like to do, and then I would help them find the resources or the avenues to start their journey. Everybody needs to be involved in order to make a difference.
Is there anything you'd like to add?
We all have a voice that needs to be heard.
---
Read more posts in our "I'm An Advocate" series:
Who would you like to see featured in this blog series? Share your suggestions by posting a comment below!